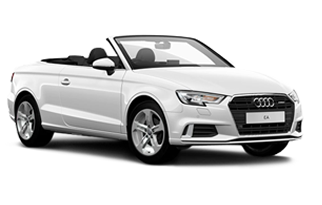 Convertible car hire
What better way to enjoy your car hire, the scenery and the great weather than by hiring a soft top or convertible car. At Local Cars we offer you a convertible at the best price to enjoy every single moment of your journey.
Hiring a cabriolet gives you a different driving experience from that of a normal car. Discover for yourself the feeling of driving around in a cabriolet on your weekend break or holiday and enjoy the beautiful scenery around you.
Don't hesitate and treat yourself! Book your convertible car hire now!
Select the car that best suits your needs, one you like the most and that you long to drive by simply booking one through our website. Then you will only have to go to the office you have chosen and collect the car that we have especially prepared for you.